Autumn's first day at her new school was going great. She could finally forget about her past and no one would bug her about it. That is until she recognized someone from her old school. A girl named Peyton was sitting there talking to all her friends. Autumn quickly turned away so that they wouldn't have direct eye contact. Autumn looked around the room for an empty chair in the back. She put all of her hair in front of her face and walked quickly down the rows of chair. Thankfully everyone was minding their own business and didn't look. But that didn't matter because when the teacher started talking he introduced her.

"Everyone this is Autumn Smith, she is new here from Tampa Florida. Everyone looked back at Autumn and all she could remember was the look on Peyton's face. It destroyed her inside.

Powered by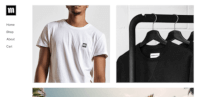 Create your own unique website with customizable templates.