Anxiously Patient

Prologue

My mother has always been deathly afraid of frogs. Since I can remember, the slimy amphibians have been the center of many of her "near death experiences", such as the time one of them settled near her ashtray and threatened to murder everyone she holds close.

There are two types of fear. Rational ones and irrational ones - or, in simplistic terms, fears that are practical and fears that are not. For example, it is perfectly reasonable to be afraid of axe murderers because they are pursuing a rather impolite hobby. But, if you're afraid of oranges, that would be an irrational fear, because oranges are an ideal fruit that helps with common colds and gives immense satisfaction to whoever peels it. If your fear is of a particularly sinister looking piranha, that is perfectly rational, because piranhas enjoy eating whatever they can get their grubby fins on. Frogs, as I'm sure you know, are very adorable creatures that should be appreciated by everyone. Aside from poisoning their enemies upon consumption, there is no true evil the little critters can do.
Powered by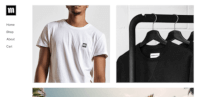 Create your own unique website with customizable templates.