Prompt #2 Topic: Panting, his legs burning; Mark stopped to lean against a tree. The waning crescent moon gave just barely light enough to see in front of him. He could hear the hounds on his trail and it sounded like they were gaining on him.

Prompt #2 Writing:

Mark caught his breath and started running again. He looked for some place to hide quickly. He saw a bush and dove into it without thinking. He ducked and clenched his knuckles so hard he could see the redness showing. He tried to keep quiet and stay still for them to pass. He waited a few seconds for the hounds to lead them the direction Mark put a footprint towards. They all stopped right at the bush he was hiding under. The dogs sniffed around the other side of the trail when the guys spotted the footprint and ran off. Mark gave a big sigh of relief. "Thank god".
Powered by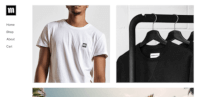 Create your own unique website with customizable templates.