Prompt #1 Topic:

Going Crazy

Prompt #1 Writing:

"Nisaidie. Kwa upendo wa Mungu, nisaidie!" the man shouted to me as he ran up to me with wide eyes. The only problem was that I had no idea what he was saying. I grabbed his shoulders thinking that maybe if I shook him enough, his brain would magically function in English. Suddenly he melted away and all that was left was his clothes.

"What the diddly-hecken doodle is going on?" I began to run around in circles, spouting more and more nonsense until I realized that everyone was staring at me. One lady walked up to me, stopped me, and then began slapping me across the face with a slimy fish. The man appeared once again and that was when I discovered that this was definitely a dream because it was way too weird to be real.
Powered by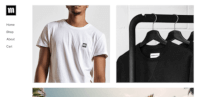 Create your own unique website with customizable templates.